DANA WARD'S HOMEPAGE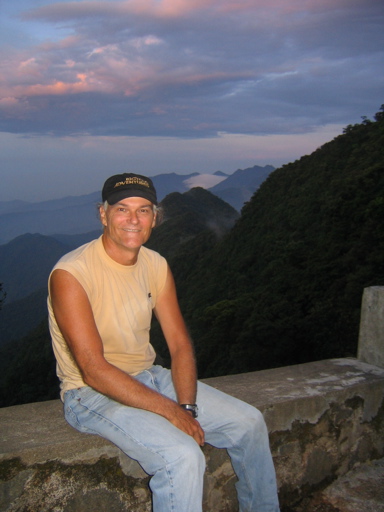 Welcome to my homepage. I am Professor Emeritus of Political Studies at Pitzer College. My primary fields are political psychology and American politics. You can find a copy of my vita here and here are my course syllabi. I am also responsible for Anarchy Archives, an online research center on the history and theory of anarchism.


Besides my family (Julia, Dylan, Jesse and Maya), I am proudest of the houses I built in Maine. I am a basketball fanatic, playing whenever and wherever I can, and I also enjoy sea-kyaking, snorkeling, scuba diving, and soccer, including coaching my kids' AYSO teams for about fifteen years. We have traveled extensively, including two and a half years in Afghanistan (1976-79) and two years in China (1990-92). We spent a year (2004-5) in Vietnam and naturally, we also have a slideshow. Finally, after retiring in 2012 we traveled for a year in Iceland, Greenland, Wales, London, the Lake District, Ireland, France, Portugal, India (Jaipur, Pushkar, Jodpur, Orccha, Chitrakut, Khajuraho, Bandhavgarh, and Maheshwar and Mandu) and Bhutan (Paro 1 and 2, King's Birthday, Paro Fesitval Day 1-3, Day 5, and a trek to the Tiger's nest), with photos found on the links above.

"To live outside the law, you must be honest." ---Dylan
"There is a crack in everything. It's how the light gets in." ---Leonard Cohen
"If we do not revolt, we are either morally insensitive or criminally selfish." ---Herbert Read
The folks at Web-Counter say the number of visitors
to this page since March 15, 1996 is:


---