What is Microsoft Internet Explorer?

---


Here is a typical Internet Explorer screen, with some of its features highlighted. Please note that different versions of Internet Explorer may differ slightly. This is Internet Explorer version 3.01 for Windows95.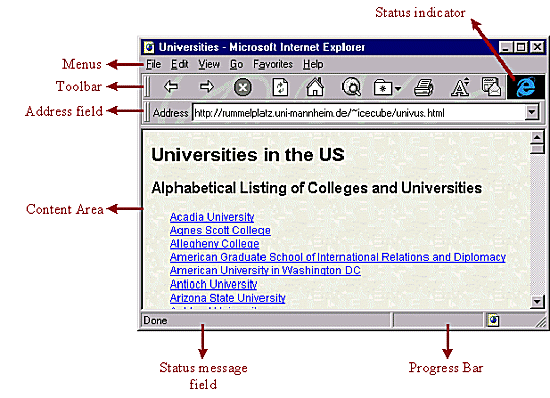 ---
Copyright &copy 1997 Network Solutions, Inc.
This material may be quoted or reproduced provided appropriate credit is given and copyright notice is retained.