From: Ishill, Joseph. (1927). Élisée and Élie Reclus: In Memoriam. Compiled, ed. and printed by Joseph Ishill. Berkeley Heights, N.J.: Oriole Press.
Elisée Reclus

S for me, I seldom saw him but when he came to Geneva; he would then usually dine at my house. Many were there to hear him, and the hours passed far too quickly. When necessary, I would go and see him at Clarens, where I was heartily welcomed, and whence I always returned full of enthusiasm. He would receive me in his study, which was nearly filled by a huge table littered with maps, books and manuscripts. Always busy, he would get me to occupy the time before lunch by writing letters, or criticising articles that had been sent him in connection with the propaganda. In the aftemoon there would be a walk in the country, and then it was wonderful to listen to that great observer of the ways of nature.
But first and foremost he was a rebel against all injustice, a true anarchist; and, as far as he could, he strove to make his acts conform to his principles.

He had a liking for me because I gave myself unreservedly and disinterestedly to the cause we both had at heart, and I was glad and proud to have his friendship, and that of Peter Kropotkin. Reclus knew that I was devoted to him, and so, in many matters he availed himself of my help.

You are no doubt aware that individual acts of revolt, with few exceptions, left him cold, although in speaking of them he never uttered a word of blame; on the contrary, when they were directed against men in whom oppression found embodiment, he approved. As for the victims of reaction, he made many sacrifices in order to help them, and, further, to liberate them, when there was any hope of success. My friend Luigi Galleani, lately released from jail in Italy, knew Reclus well, and could doubtless write at great length about him.

My memory is failing, my recollections are growing dim, but I still cherish the saying of my late valued friend:-
How good it would be, with no god and no master, to live like brothers.

JACQUES GROSS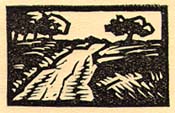 ---
To next chapter
Return to Table of Contents
Return to Reclus Archive
Return to Anarchy Archives