The following periodical appears in Anarchy Archives thanks to FLA, the Federacion Libertaria Argentina and their project, Biblioteca-Archivo de Estudios Libertarios.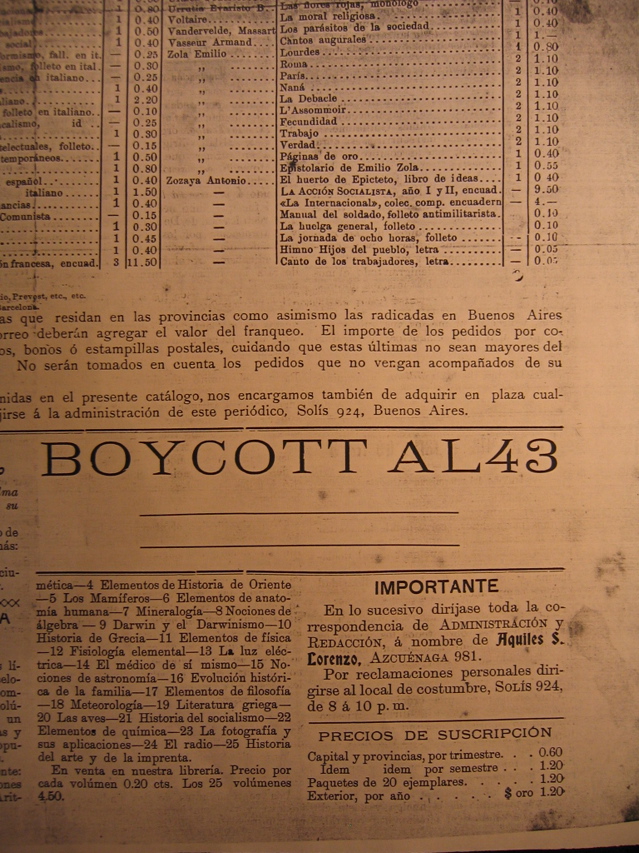 IMPORTANTE
En lo sucesivo dirijase toda la coreespondencia de ADMINISTRACIÓN y REDACCIÓN, a nombre de Aquiles S. Lorenzo, AZCUENAGA 981.
Por reclamaciones personales dirigirse al local de costumbre, SOLIS 924, de 8 - 10 p.m.