land-we will have deflected public attention from a social crisis of historic proportions: We do not simp1y live in a world of problems but in a highly problematical world, an inherently anti-ecological society. This anti-ecological world will not be healed by acts of statesmanship or passage of piecemeal legislation. It is a world that is direly in need of far-reaching structural change.
Perhaps the most obvious of our systemic problems is uncontrollable growth. I use the word "uncontrollable" advisedly, in preference to "uncontrolled." The growth of which I speak is not humanity's colonization of the planet over millennia of history. It is rather an inexorable material reality that is unique to our era: namely, that unlimited economic growth is assumed to be evidence of human progress. We have taken this notion so much for granted over the past few generations that it is as immutably fixed in our consciousness as the sanctity of property itself.
Growth is, in fact, almost synonymous with the market economy that prevails today. That fact finds its clearest expression in the marketplace maxim, "Grow or die." We live in a competitive world in which rivalry is a law of economic life; profit, a social as well as personal desideratum; limit or restraint, an archaism; and the commodity, a substitute for the traditional medium for establishing economic relationships-namely, the gift.
It's not enough, however, to blame our environmental problems on the obsession with growth. A system of deeply entrenched structures-of which growth is merely a surface manifestation-makes up our society. These structures are beyond moral control, much as the flow of adrenaline is beyond the control of a frightened creature This system has, in effect, the commanding quality of natural law.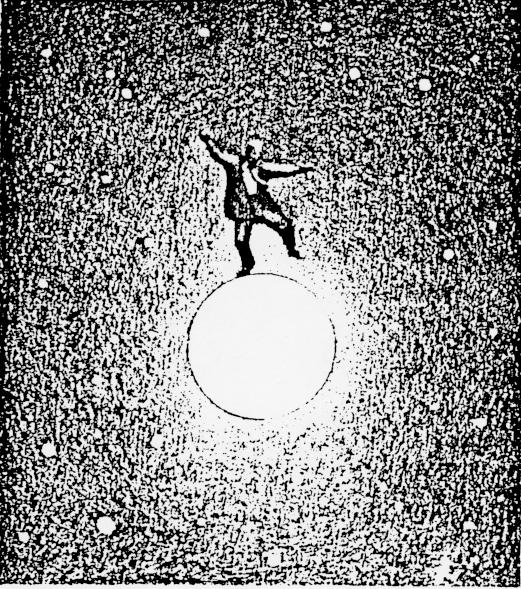 In a national or international market society (be it of the corporate kind found in the West or the bureaucratic kind found in the East), competition itself generates a need for growth. Growth is each enterprise's defense against the threat of absorption by a rival. Moral issues have no bearing on this compelling adversarial relationship. To the extent that a market economy becomes so pervasive that it turns society itself into a marketplace-a vast shopping mall-it dictates the moral parameters of-human life and makes growth synonymous with personal as well as social progress. One's personality, love life, income, or body of beliefs, no less than an enterprise, must grow or die.
This market society seems to have obliterated from most people's memory another world that once placed limits on growth, stressed cooperation over competition, and valued the gift as a bond of human solidarity. In that remote world, the market was marginal to a domestic or "natural" society and trading communities existedmerely in the "interstices" of the premarket world, to use Marx's appropriate words.
Today, a rather naive liberal language legitimates a condition we already take as
much for granted as the air we breathe: "healthy" growth, "free" competition, and "rugged" individualism-euphemisms that every insecure society adopts to transform its more predatory attributes into virtues. "It's business, not personal, Sonny!" as the Godfather's consigliere says after the family patriarch has been pumped full of bullets by his Mafia rivals. Thus are all personal values reduced to entreprenerinal ones.
It has been dawning on the First World, which is rapidly using up many of its resources, that growth is eating away the biosphere at a pace unprecedented in human history. Deforestation from acid rain, itself a product of fossil fuel combustion, is matched or even exceeded by the systematic burning that is cleaning vast rain forests. The destruction of the ozone layer, we are beginning to learn, is occurring almost everywhere, not just in Antarctica.
We now sense that unlimited growth is literally recycling the complex organic products of natural evolution into the simple mineral constituents of the Earth at the dawn of life billions of years ago. Soil that was in the making for millennia is being tunned into sand; richly forested regions filled with complex life-forms are being reduced to barren moonscapes; rivers, lakes, and even vast oceanic regions are becoming noxious and lethal sewers, radio nuclides, together with an endless and ever-increasing array of toxicants, are invading the air we breathe, the water we drink, and almost every food item on the dinner table. Not even sealed, air-conditioned, and sanitized offices are immune to this poisonous deluge.
Growth is only the most immediate cause of this pushing back of the evolutionary clock to a more primordial and